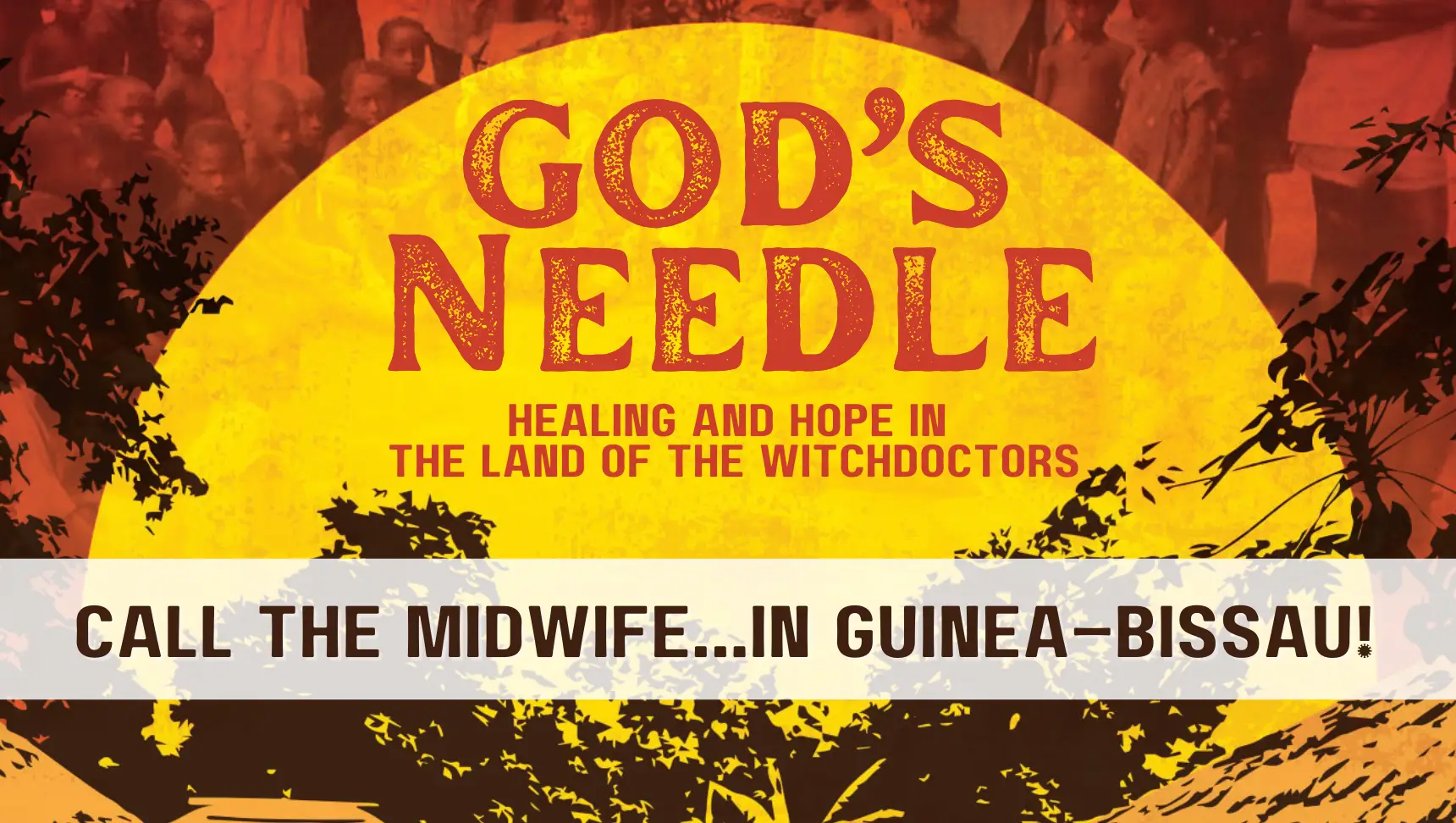 Call the Midwife… In Guinea–Bissau
For eleven years, many of us have followed the highs and lows of birth, life and death in 50s and 60s Poplar through television show Call The Midwife. Recently voted by Radio Times readers as the most popular show of the last 25 years, there is something about these raw, honest and sometimes graphic birth stories that bring us right into the heart of life in a community in the not so distant past.
Jennifer Worth, the author of the book on which the TV show is based, suggests that midwifery stories are more than just about birth, "Whoever heard of a midwife as a literary heroine? Yet midwifery is the very stuff of drama… A midwife is in the thick of it, she sees it all." Birth stories have a particular power to invite us into a place and culture that is different to our own, that is one of the things that makes Lily Gaynor's story told in God's Needle so compelling.
A contemporary of Sister Julian, Nurse Trixie and co, Lily was a nurse and a midwife who became a missionary to the Papel tribe in Guinea Bissau. There she encountered horrific poverty, zero healthcare, and a complicated language. In her early days, she comments, "I was distressed to see in almost every home someone very sick and often dying."
She struggled to get to know people in a community dominated by the power of the witchdoctors until she began to administer penicillin. This drug had a dramatic effect on the community. As they saw loved ones recover from sickness and disease they began to accept and trust Lily and listen to her as she spoke of Jesus:
"I also had a run of very sick babies, nearly dying of measles and its complications. They were clutched from the jaws of death by this wonderful penicillin and saved from blindness with injections of vitamin A. Never a day passed without my heart being lifted up to the Lord in thanks and praise for these wonderful drugs; we will never know just how many lives have been saved through it. That was the beginning of the fame of God's needles, and the start of us being accepted by the villagers. Perhaps they were starting to understand why we had come to their country as we talked to them about Jesus and his love for them."
Even more remarkable than the effect of penicillin is how God used the faithfulness of Lily and her fellow missionary nurses over many years to plant the church in Guinea Bissau. Children saved from death become leaders in the church, witchdoctors are converted, and the Bible is translated. Lily's day to day life and the encounters with her patients provide a wonderful insight into God at work in this remote and often forgotten community.
Order God's Needle today to read more about Lily's adventures.