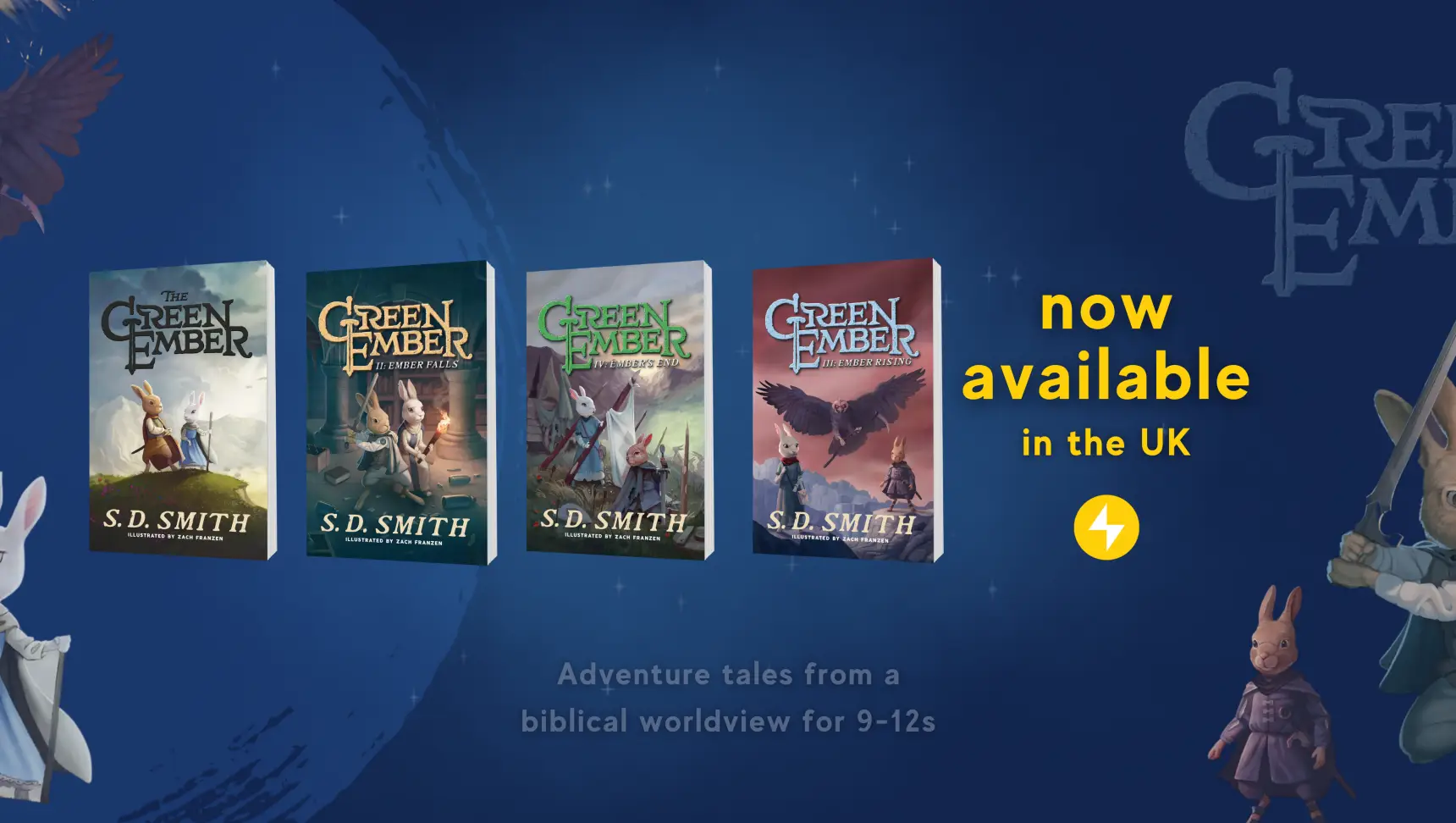 Green Ember Press Release
Reformation Lightning licenses S. D. Smith's The Green Ember for the UK & Commonwealth. 

Leyland, UK – From August 2023, Ref Light, 10Publishing's fiction imprint, will publish the first series in S. D. Smith's renowned children's fiction saga, The Green Ember, in the UK and Commonwealth (excl. Canada). 

The Green Ember is a bestselling adventure saga aimed at 9-12s, with over 1 million books sold across all three series. Families in the UK have been longing to get hold of the novels that follow rabbitkind as they try to liberate themselves from oppressive preylords. And now they will be able to.

"We're thrilled to be partnering with Story Warren in this way," said Editorial Director of 10ofThose, Jonathan Pountney. "Much like our other Ref Light novels, The Green Ember series is Christ-honouring, quality writing that has sprung from the author's biblical worldview. The Christian themes have been holding out gospel hope to many children in the US and we're excited to extend that opportunity to children in the UK and Commonwealth too."

He continued, "This partnership will help us continue to fill the gap in the Christian trade space with quality Middle Grade and YA fiction that presents the truth and beauty of the gospel."

Reflecting on the licensing, S. D. Smith said, "We are delighted to be sharing The Green Ember stories with readers in the UK and beyond alongside our partners at Reformation Lightning. These family stories began on our porch and continue to spread in surprising, delightful ways. They deeply touch parents, who tend to weep for joy, while their delighted kids leap for joy at the fantastic action. They resound with echoes of the eternal, without the tedious burden of overbearing propaganda that marks so much children's literature. These are truthful, faithful, thrilling adventures and it's an absolute privilege to share them in the birthplace of so many figures of literature who have delighted me as a reader and inspired me as an author."

The first two books in the first series, The Green Ember and Ember Falls, about rabbit siblings Heather and Picket, will be available from 10ofThose in August, with the second two books following in March 2024.

As well as the addition of The Green Ember, Ref Light is releasing six new titles from September 2023. Notably, a three-book series about Siamese kittens for 5 – 8-year-olds by Michael Haykin, professor at the Southern Baptist Theological Seminary, and a novella in H. R. Hess' popular Callenlas Chronicles. 

About 10ofThose
10ofThose is a publisher, distributor and retailer, and provides the bookshops for many major conferences. They are based in Leyland, UK and Louisville, KY.  10ofThose imprints include 10Publishing, Evangelical Press and Reformation Lightning.